It has to be frustrating for Chris Christie.
Master of the Universe?
Here it is, he's the Governor of the State of New Jersey, supposedly one of the most powerful governorships among American states; he's a Republican in a very "blue" state who triumphed in his reelection bid. He's the sort of Republican, who though more "moderate" than average, seems to be taken seriously across the spectrum of his party. He wants to be President – very badly, it would appear: Since the beginning of his current term (January), he has spent
one third of his time traveling out of state
. This is supposedly stumping for other Republicans and also a trip to Mexico that was publicized as a trade delegation, but no one believes that. (Christie's the guy, who when speaking to the Republican National Convention in 2012,
nearly forgot to say two particular words, those words being "Mitt" and "Romney."
)
Tolstoy would have had no hesitation about what has gone wrong here. If Napoleon couldn't control history, why would you think this gentleman could? Reasonable enough.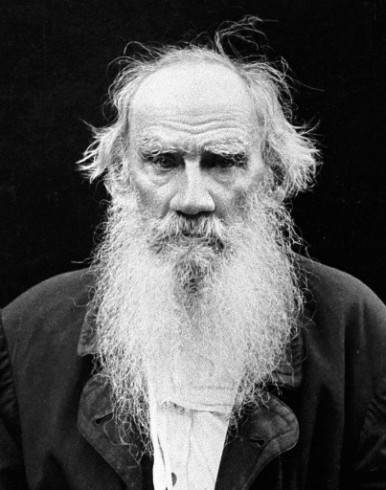 Not Master of the Universe
Now, some would say that what Mr. Christie has faced over the past year is much his own doing. Also reasonable enough. Let's take a look.
The most obvious thing is the George Washington Bridge scandal. Access to the bridge was severely restricted for four days in September last year. This was done without prior public announcement, and it seems to have been put into place by the New Jersey-oriented staff of the Port Authority of New York and New Jersey. No one has been able to link it directly to Mr. Christie, though it has been linked to his staff. A federal investigation continues.
That Mr. Christie is widely seen as a bully – without doubt he revels in being a tough guy – certainly contributes to the lack of widespread belief that even if he had no hand in the closure (which evidently was some form of political retribution exacted on the Democratic mayor of Fort Lee – where the lanes were blocked – for not endorsing Mr. Christie's reelection), that he at least indirectly signaled the way his staff and supporters ought to use their creative impulses.
Not everyone by a long stretch believes the mayor of Hoboken (this is, after all, the Hoboken Diary), Dawn Zimmer, in her allegations that she was pressured by the Lieutenant Governor and other staff of the Christie administration to sign off on certain development projects that were arguably of value to the law firm of the now former chair of the Port Authority. However, plenty do. A federal investigation continues. (See above as to divining the Governor's involvement or lack thereof.)
And that is the root problem for Mr. Christie. Even if he truly is clean handed, and does everything to keep his staff clean handed, not many people believe it, presumably because of the way he comports himself.
There is more.
Christie won election in November 2009, defeating incumbent Democratic Governor Jon Corzine, who had previously been one of New Jersey's two U.S. Senators, and before that Master of the Universe (i.e., Goldman Sachs CEO). You determine whether that's a good career trajectory – I'll move on.
Definitely Master of the Universe
Christie had been U.S. Attorney for New Jersey, appointed by George W. Bush, and a protégé of John Ashcroft. As U.S. Attorney, Mr. Christie prosecuted a lot of corrupt politicians, and was quite successful. The fruit hangs low in New Jersey, and most of that fruit, simply as a matter of numbers, is Democratic fruit. But there's no doubt Mr. Christie harvested a lot of bad apples, to extend the metaphor.
In the meantime, and what with the onset of the Great Recession, Mr. Corzine wasn't managing to polish his image. Instead, he became widely known for spending a nice stretch of time recovering from a
nasty accident
precipitated by his official SUV traveling over 90 miles per hour on the Garden State Parkway – with the Governor not choosing to encumber himself with a seat belt. (See above, Master of the Universe.)
Mr. Christie entered office as the tough guy who would set things right. He would show those slothful public sector Union members. He would limit the upward march of real estate taxes. He would finally make sure the State made its annual contributions to its pension funds to restore them to solvency, something both Democratic and Republican governors had failed to do for many, many years. And if you fought him, he'd flatten you – just watch. He gleefully posted clips on YouTube of him abusing various people who had the nerve to challenge him publicly.
Both the State Assembly and Senate had (and have) strong Democratic majorities, something that has not changed during the Christie era; this was no Republican wave. Yet – being the deal making sort (and you can read "deal" on any level) – both chambers supported legislation to accomplish all of the above. Some would say the members were cowed. Others that they had their own fish to fry and found it more important to stay on the good side of an Administration that wasn't indicating it would be shy about using its power to do favors or not.
These steps were widely touted by the Governor and his supporters as leading to an ongoing "New Jersey miracle," and after Hurricane Sandy came through, a "New Jersey comeback."
And everything is going great!
That's why New Jersey has the highest
unemployment rate
(6.6%) among it and its neighboring states, and above the national average.
That's why New Jersey's
bond rating has been lowered eight times since Mr. Christie took office
– several of those in part due to Mr. Christie changing his mind about that pension fund solvency thing, and otherwise because of things like huge overestimates as to revenue coming to light, the generally sluggish economy, etc. It's not hard to find reasons.
None of which is to say that many people miss having the Master of the Universe running things. Except that perhaps we only traded him for a new Master of the Universe. Perhaps Mr. Tolstoy will be on the ballot next time.